Launch Your Career
Join Collegetown for a night of exploration of the region's top industries! Industry Day is a FREE, casual, low-stress networking event to connect with industry leaders and like-minded students, explore job opportunities, and learn from professionals who have launched their careers in the region.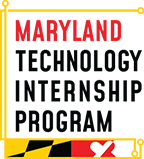 Industry Day is FREE thanks to the support of our members and our fantastic sponsor: 
Register
Industry Day takes place every spring semester. 
Check back for more info!